< Go back to skills hub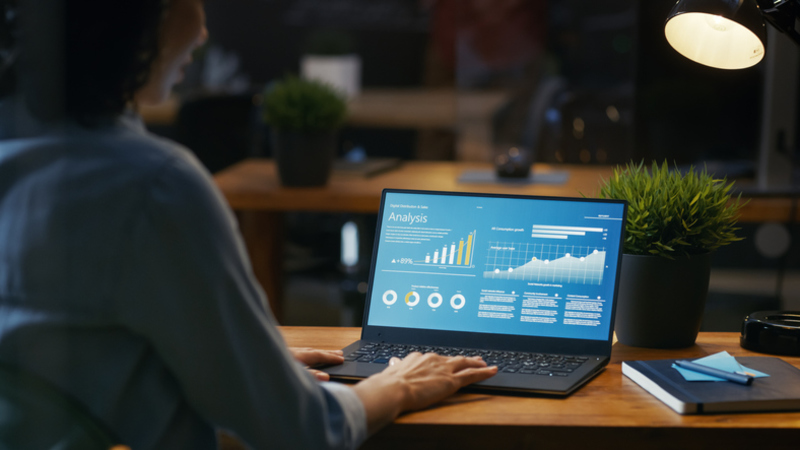 ​
A Strategy Analyst is responsible for identifying the needs of business and determining the direction it needs to go in order to excel and succeed. They will develop these decisions by analysing, gathering and reviewing data and then creating relevant solutions to the company's problems.
In theory, it sounds fairly simple, but juggling the opinions of multiple stakeholders while delivering accurate data insights can feel like a strenuous task.
However, the satisfaction of helping a business grow and succeed can be hugely rewarding, both financially and personally.
In this article, we explore the expected tasks, skillsets, and potential career pathsof the role and ultimately ask: what is a strategy analyst?​
Common Strategy Analyst tasks

​

The role of a strategy analyst can vary depending on the industry and the specific organisation for whom they work.

In general, however, strategy analysts are responsible for analysing data and identifying trends that can be used to create effective strategies. This can involve reviewing financial statements, market research, and other data sources to identify patterns and make recommendations based on their findings.

Tasks will vary depending on several variables but a Strategic Analyst role may include:
Helping research and present data analysis.

Analysing and interpreting data to communicate market trends and industry predictions.

Turning these predictions into a strategy plan, identifying areas for growth and resolving issues.

Identifying industry competitors, analysing their market and identifying recommendations moving forward.
One of the key responsibilities of a strategy analyst is to develop strategic plans that help organisations achieve their goals. This can involve developing business plans, marketing plans, and other strategic documents that outline the steps necessary to achieve specific objectives.
Strategy analysts may also work with senior executives to develop corporate strategy and ensure that all business activities are aligned with the company's overall goals and objectives; aligning key stakeholders can be especially tricky.

​
What skills are required?
To become a successful strategy analyst, individuals typically need a combination of education and experience.
Most strategy analysts have at least a Bachelor's degree in business, economics, or a related field. Many also have advanced degrees, such as an MBA or a Master's degree in strategic management or a related field. They need the following skills:
The ability to draw conclusions from data and create business predictions.

Be able to create out-of-the-box ideas for simple tasks.

Be able to communicate effectively the results back to senior stakeholders.

Extremely organised.

Comfortable at handling cross-functional projects.

An understanding of data visualisation tools such as DOMO or Power BI.
Another key responsibility of a strategy analyst is to stay up-to-date with industry trends and developments.
This can involve monitoring competitor activity, attending industry conferences and events, and conducting research on emerging technologies and market trends. By staying abreast of industry developments, strategy analysts can provide valuable insights to help organisations stay competitive and adapt to changes in the market.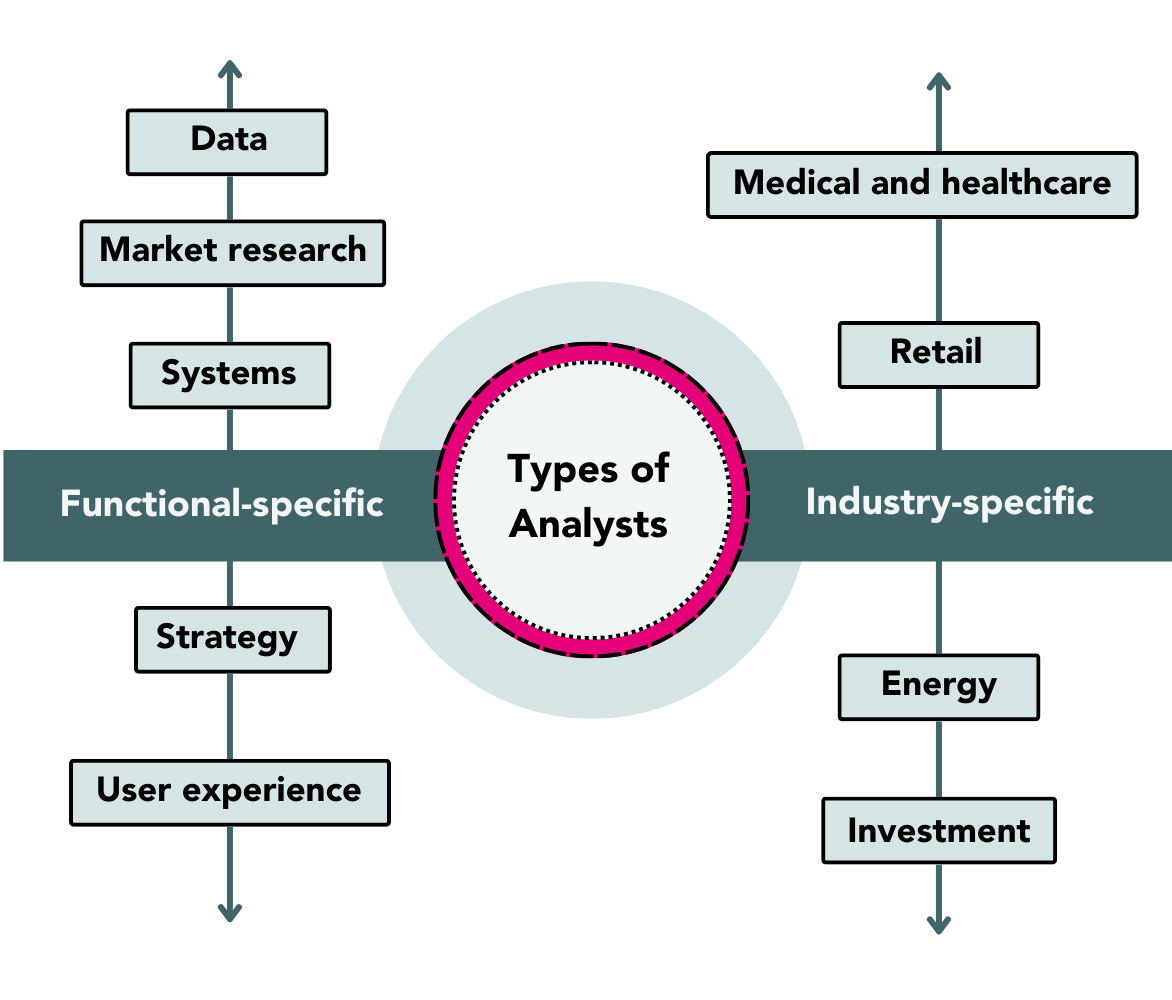 Understanding Strategy Analyst career paths
Many strategy analysts start out in entry-level positions, such as market research or data analysis, before moving into more senior roles. This allows them to gain experience in analysing data and identifying trends, which is a critical skill for success in this field.
There are many different industries and organisations that employ strategy analysts. Some of the most common include consulting firms, financial services companies, healthcare organisations, and technology companies. Strategy analysts may also work for government agencies or non-profit organisations.
Equally, there are several functional directions you can move into:
Strategy

Data

User experience

Systems

Market research
In terms of salary, strategy analysts can earn a competitive salary, with median salaries ranging from £30,000 - £70,000 in the UK or $60,000 to $100,000 per year in the US, depending on the industry and location. However, salaries can also vary widely depending on experience, education, and other factors.
Strategy-based career paths can be incredibly lucrative, and those who travel these paths will find they pick up useful, transferable skills that can lead into other careers like consulting.
Permanent vs freelance
One important aspect you'll have to consider is whether you want to work within a company permanently or as a freelance analyst.
Strategy consultants work with a variety of clients, including large corporations, small and medium-sized enterprises, non-profit organisations, and government agencies. They typically work in consulting firms, which range from boutique firms with a small team of consultants to large global firms with thousands of employees.
However, becoming a freelance analyst can offer ultimate freedom. Not only are you able to set your own daily pay, but you'll have some control over the client industry, project length, working location, and more.
And you don't have to do it alone - there is a myriad of recruitment agency networks which you can become a part of. They'll help you find the best-suited Strategy Analyst job for your background and ambition -Freshmindsis just one example.