< Go back to skills hub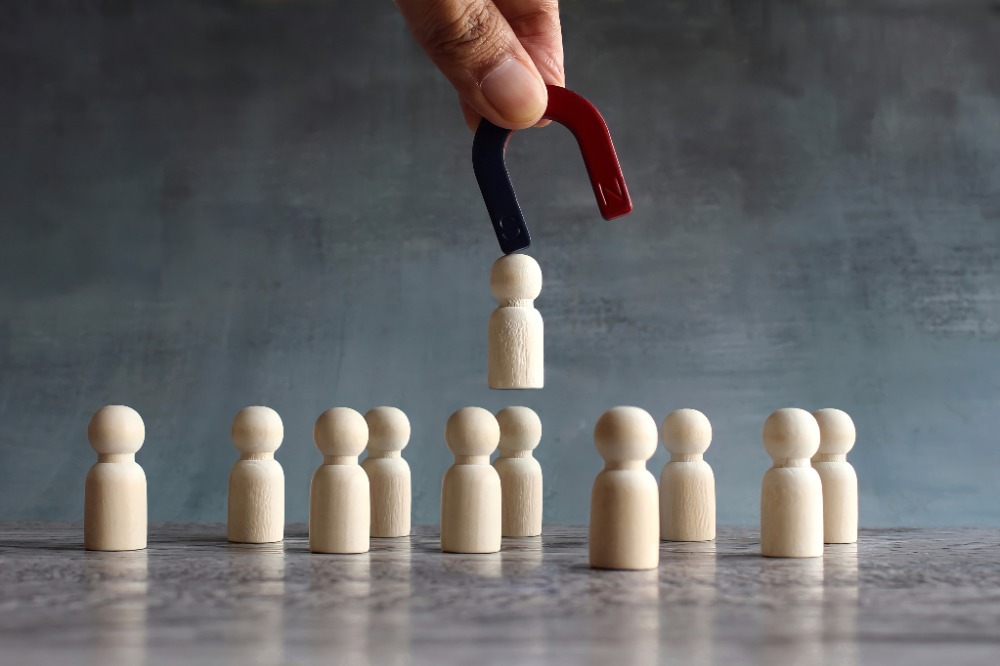 ​
​
Go solo and unencumbered; get some useful guidance and advice, or go all in - fully in partnership with an experienced recruiter. Which of the three is better for you when looking for a new role, and what are the pros and cons?
From a perspective of some 20 years in the recruitment industry, albeit specialising in senior, strategic and consulting roles, Freshminds has some considerable skin in the game. Read our take on how a recruiter can really help connect both candidates and clients with the jobs and projects available.
Whether you're planning your first career job after university or are a seasoned professional with many roles under your belt, the chances are that you will be approached by recruiters along the way. You may be quite sure what to expect from this interaction – or you may not be clear where the power balance should lie. While it can be distracting - a great candidate-recruiter partnership can add real value to your search.
Here are some insights – and behaviours that recruiters look for - which we think will help you reap better rewards from this connection.
Cut the queue
Perhaps the primary reason why candidates find a recruitment professional helpful is that they can allow them to "jump the queue" for roles that they are well qualified for. Businesses often engage a recruiter to help deal with the volume of applications. They will rely on that partner to present them with a shortlist of candidates that most closely align with their requirements.
If the recruiter is good – then the shortlist will be short, and most, if not all of the candidates on there should be seriously considered. If you, as a candidate, are well qualified for the role, you are more likely to get seen by the client. Direct applications, on the other hand, often get lost in incredibly busy inboxes, and it can be a matter of luck rather than design, whether your application gets reviewed.
"After applying to a position on LinkedIn, the time was taken to really understand what I wanted in my next role and if I was a good fit for the role in question. Overall, the process was extremely smooth and Freshminds had a huge role to play in that."

​
Information is king
Recruiters should know their clients well. In many cases, they will have worked with this organisation before, have supported different growth strategies or filled skills gaps, and will have some real insights into the business. This means they can give you an insider track on the organisation, the team you would be joining, the hiring manager's priorities, the company's growth ambitions and the culture. They can even give you advice on your communication style – and what is the interview style that's most likely to impress a particular client.
This is information that would be really difficult to research yourself – and is very influential for candidates deciding whether this opportunity is right for them. It allows the time and space to pull out at an earlier stage, if the organisation's culture or team doesn't sound quite right.
The magic of matching
The other side of the coin is that recruiters can bring things to the table that you would not necessarily have considered for yourself. A knowledgeable recruiter knows the client and the candidate well enough to look beyond the job description and the CV. Every project will have nuances, every team will have challenges and every company will have unspoken truths/cultural traits that might – or might not – be openly discussed or addressed.
As Luiza Bagatini, Freshminds' Head of Project Delivery puts it:
"The recruiter's 'superpower' will be to align that project or role with a candidate that has the ability to navigate these nuances well. On paper – the candidate may not have been attracted to a role – which in practice they are perfectly skilled and perfectly aligned for."
A strong recruiter will also bring a potent network of companies and other candidates that build their reach: meaning that the candidate's access to better, more impactful projects expands as well.
"Make sure that your recruiter knows the red lines. Not willing to relocate? Not willing to spend large chunks of time travelling? Only open to roles that offer hybrid working? Make this clear." Thom Cunningham-Burley
Call my agent
None of us are Hollywood stars – but there's a tiny chink into that world when someone else is negotiating on your behalf. Good recruiters are skilled and trained negotiators, and should be able to advise you on securing the right package while also fighting your corner. As Thom Cunningham Burley, Director of Consulting, explains:
"This can take the form of simply advising you of what salaries or day rates in specific industry look like at any given moment; all the way through to explaining more technical implications of benefits packages, equity schemes and future earning potential".
Using a recruiter can enable a candidate to be more confident about asking for what they need, safe in the knowledge that their request is within acceptable parameters.
Honesty is the best policy…
Our approach at Freshminds is to be as consultative as possible and to deliver a personalised service, which we wouldn't be able to do without fully understanding our candidates. When we ask about experience, areas of interest or about other interview processes that you're currently in, it's not because we're looking for something to use as leverage against you. If we're in the dark, we can't help you to the best of our abilities.
Recruiters are a bridge between you and the company that you're interested in working for and they need to have a crystal clear picture of your situation to be able to represent you adequately. Transparency on both sides helps to build trust and can lead to a fruitful collaboration.
Thom Cunningham Burley adds:
"If you are talking to other recruiters, or in other processes, make sure we know. And if a recruiter suggests introducing you to an opportunity that you have already applied to directly, don't do it. It can only reflect badly on you and the recruiter."
Take a seat
Once candidates have got as far as being chosen for interview – a recruiter will absorb all the administration and scheduling, to allow candidates to focus on preparation. Primarily, this takes some of the stress out of the job hunt. As Edith Carmichael, Head of Search at Freshminds points out:
"Good recruiters will keep up the momentum on processes for you and work hard to get you an outcome."
However, it does work both ways. To help this process, candidates are expected to reply quickly, be transparent about availability and to contribute to keeping up the pace with confident decision-making. This will ensure that the interview process moves at the appropriate speed – which is in everyone's best interest.
"Honesty and authenticity from candidates helps recruiters to reach out with things that are well-suited to them. Clear and concise communication from candidates gives recruiters the ability to convey their experience to many audiences." says Luiza Bagatini
Review and reflect
After you've met with a client, the recruiter will be primed to hear your impressions and to act upon them quickly.
Was it what you expected? Do you have any concerns? Are there any aspects of the role that you need them to explain in more detail? How does this compare to other things you're looking at? This reflection and feedback is all part of making sure that you are spending your time interviewing for the right role. If you're having "doubts", but we're not aware of them, there isn't much that we can do to try and help the situation. An honest assessment of the pros and cons will open doors and smooth the best way forward.
In conclusion – the relationship between candidate and recruiter, with the client in the middle, may seem like an unnatural dynamic at first. However, if you approach it in the right way, building a strong relationship with your recruiter can make the job search a lot wider, more creative and easier.