< Go back to skills hub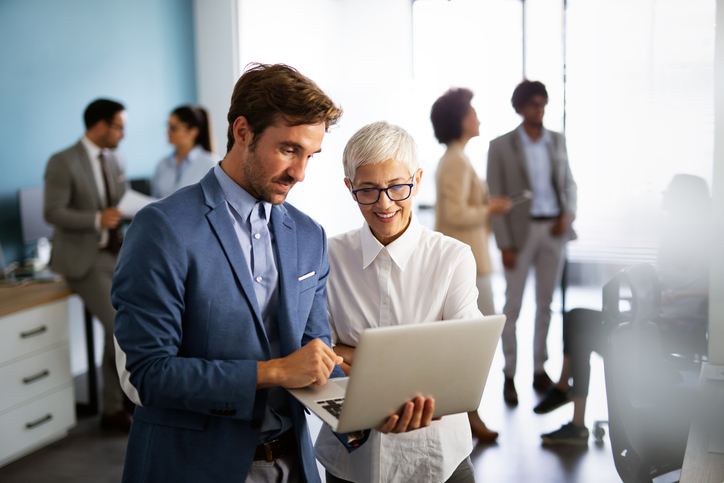 ​
The allure of consulting lies in the constant learning you'll receive, often spanning across industries. With each client interaction, you'll be able to weave a network of invaluable connections, shaping the narratives of business growth.
But it won't all be plane-sailing; you'll have to learn to adapt to ever-shifting tides, solve complex business problems and manage difficult stakeholders.
All in all, the path to consulting holds the promise of professional growth, financial reward, and the thrill of conquering multifaceted challenges.
So, what does the career scope look like for budding consultants?
What does your career path look like?
Most consultants begin their career within an established graduate or analyst programme, perhaps within a large, household name like McKinsey, Accenture, Deloitte or similar. However, you can also start in a 'boutique' firm, often with a smaller headcount, but perhaps with a specific focus on one industry or on solving one specific business problem.
Whichever you choose, a typical career route within consulting will most often look something like this – but do note that job titles can often change (sometimes quite drastically!) from one firm to another:
Analyst: learning the ropes, often undertaking large amounts of research and analysis.

Consultant/Senior Consultant: still a lot of the above, but gradually taking on more responsibility within projects.

Manager: leading teams and projects, increasingly acting as a key point of contact to clients and taking on responsibility for the success of a project team as a whole.

Director: as well as managing projects themselves, working to build out internal teams and practices within your firm. Increased exposure to sales too.

Partner: a trusted advisor to current and potential clients within your field, increasingly focused on sales and winning mandates for your team to work on.
But a consulting career path is not always a linear one. You might decide a more flexible journey suits you better, where you can pick specific projects based on the company, the scope and the timeframe - in this instance, interim or freelance work might be ideal.
Remember, everyone's professional career path looks a little different.
Big Name or Boutique?
Every year, more and more 'boutique' consulting firms spring up across the UK & Europe, many of whom will run excellent programmes for recent graduates.
The question is, which path do you choose?
In short, there is no right answer to the above, and many consultants will work at both types of firms over the course of their careers.
Some pros to working for a big consulting firm might be;
A recognisable brand name on your CV for life – perhaps allowing for a wider range of exit opportunities should you look to move on in the future.

Excellent, structured training programmes and a ready-made network to plug into. In 20 years' time, you'll likely have a few CEOs and Partners in the phone book from your junior days!

You may well have the chance to work on a greater variety of projects or transfer to different teams through the early stages of your career.
Some pros to working for a boutique firm might be;
A greater level of client exposure and responsibility on projects at an early stage in your career. You'll often be part of smaller client teams and likely have more interaction with Directors/Partners internally.

As such, this often means that you'll have the opportunity to progress faster (if you're up to it!) than you might be able to in a larger firm.

You can become a true specialist in your area of interest early in your professional life, whether that's undertaking due diligence projects for Private Equity clients or helping huge manufacturing businesses to make their supply chains more sustainable!
What's a common graduate consultant salary?
When it comes to salary, variables such as the company you work for, location, industry, and technical knowledge will often determine your initial pay.
As a graduate, there'll be limitations to your knowledge as well as experience, but generally, consulting firms offer competitive salaries to attract top talent.
As a general rule, strategy consulting firms (or strategy teams within multifaceted firms) tend to pay more, and as a graduate in London, you can expect to earn a base salary of between £45k - £65k + bonus, depending on the firm. As you might expect, though, for this reason, it's super-competitive to attain a role in one of these firms, and you'll be expected to put in the hours once you do.
Within consulting firms or teams more focused on transformation & change work, salaries can range from £35k - £55k + bonus, again depending on the firm.
For interim researchers and analysts, daily rates can also vary, but you might expect to earn from £120-£160 a day for CDD and market research projects. Like most careers, after a few years of experience, you'll find that rate starts to creep up. After a year or two, it can go up to £200, and then after three years, it could be £250.
Once you gain between 4-5 years of experience, and after you continue to develop your management skills, technical abilities like PowerPoint, and become more comfortable reporting to stakeholders, you could be earning around £300 as a daily rate.
However, it's important to note that these salary guides aren't definitive - you'll find that market conditions, specific firms, your own skillset and other variables will determine your salary.
Great, now how do I actually get a job?
So, you've read 'Case in Point' cover-to-cover, spent the last few months Udemy-ing your way through an Excel course and forked out for your Financial Times subscription....but how do you actually get a job?
3) Careers and University Sites
As obvious as it sounds, this is still the major route through which consulting firms fill their graduate intakes. Applications for graduate programmes typically open from Dec to March for a start that following Summer, depending on the firm.
There's no silver bullet to this one – applications take time, can be frustrating, and 99.9% of applicants will suffer rejection through this process. Group together with friends/classmates, share your experiences, pool your knowledge and keep going!
At the graduate level, the vast majority of your job-hunting energy should be dedicated to this avenue to secure a role.
2) Recruitment Agencies like Freshminds
More common for boutiques, but firms will often either totally outsource their graduate programme to a recruitment agency or, more often, ask for their assistance to 'top-up' their intakes if they need to expand them or have had candidates renege on an accepted offer.
This can be a great way to unearth exciting, sometimes hidden opportunities, but this should never be your primary route through which to find a job at the graduate level. We recommend signing up with a handful of reputable firms (inc. Freshminds, of course!) and keeping an eye on interesting roles that those agencies might advertise. Don't sit around waiting for the phone to ring, though!​
3) Networking
As a young professional, the thought of approaching (be that virtually via LinkedIn, or physically at a Careers Fair/Event) a senior member of a consulting firm can be an incredibly daunting one. And that's why it's often so overlooked.
By no means would we recommend that you spam the entire Partner group of a firm with a copy & pasted message along with your CV, but if you feel that a business truly resonates with you, or you have a genuine connection to a relevant individual (alumni, society, charitable organisation, etc) then a brief, well-written note expressing your interest in the firm and asking if they might have any advice can be incredibly powerful.
Equally, it might come to nothing but is the sort of initiative and front-footedness that firms need in their junior ranks, and as we know, first impressions are hugely important.

​