< Go back to skills hub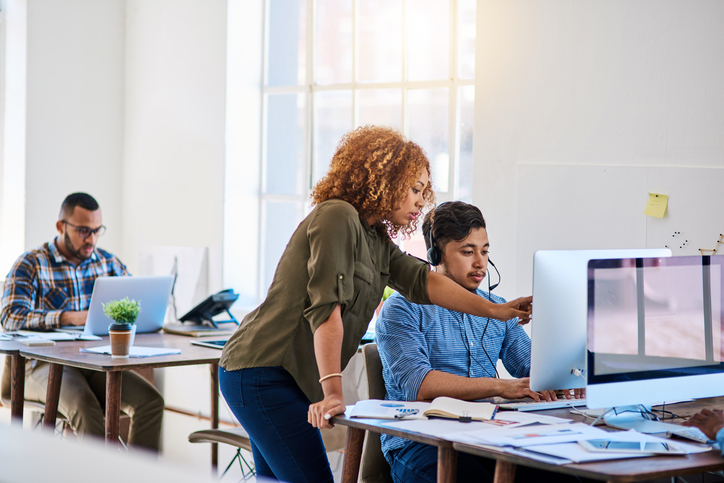 ​
A consulting career can be hugely rewarding. Often you'll find yourself at the periphery of business change, helping companies build resilient and innovative infrastructures to propel their growth.
Consulting itself is dynamic; it's focused on helping clients address various business challenges, ranging from strategy development to the implementation of new practices. With its stimulating nature, diverse projects, and attractive remuneration, consulting has become a popular career choice for graduates - but where do you begin?
Whether you choose to partake in a consulting graduate scheme, enter full-time employment at a consulting firm, or freelance your services, you need to cultivate the right graduate skills.
In this guide, we will explore what skills employers look for and how you can become a competitive candidate for consulting roles.
What skills do employers look for in graduates?
As a graduate, it can be overwhelming to enter the workforce. You may feel in the dark about exactly what key skills employers look for, especially in a sector such as professional services.
Below we categorise three major skill areas:
Cognitive skills

Technical skills

Interpersonal skills
You can use the above segmentation to work out exactly where you excel and where you need to improve.
Developing your cognitive skills
Cognitive skills form the foundation of success in any job. They encompass a wide range of abilities related to:
Reasoning

Planning

Problem-solving

Decision-making
These skills are vital in how individuals process information, learn, analyse, and approach tasks. In the business world, cognitive skills are recognised as a crucial and transferable skill set applicable to different job roles and industries.
These functions are particularly critical in consulting projects where you will be expected to listen to and understand clients' business problems and recommend strategic solutions.
Employers want candidates who can effectively digest information, draw inferences from patterns, analyse problems, brainstorm solutions, observe phenomena, and maintain focus on tasks.
But as a graduate, it can be difficult to showcase these skills without direct experience in the field - graduate consulting schemes can be a great knowledge bridge.
Building your technical skills
While cognitive skills are crucial, developing technical skills is also valuable for success in consulting.
As we mentioned above, graduates are not expected to possess an extensive technical portfolio, but having proficiency in specific areas can strengthen your competitiveness in the hiring market.
Data analysis is a fundamental skill required in consulting projects. You'll often use important tools such as:
Excel

Statistical software (e.g., Python, SQL)

Data visualisation tools (e.g., Power BI, Tableau)
Acquiring proficiency in one or two of these tools demonstrates an ability to gather insights, identify patterns, and present data-driven recommendations. Additionally, being digitally proficient overall provides an advantage in the consulting field.
The growing need for interpersonal skills
In a recent LinkedIn poll, we asked our network what skills they believed Gen Z workers needed to most improve upon.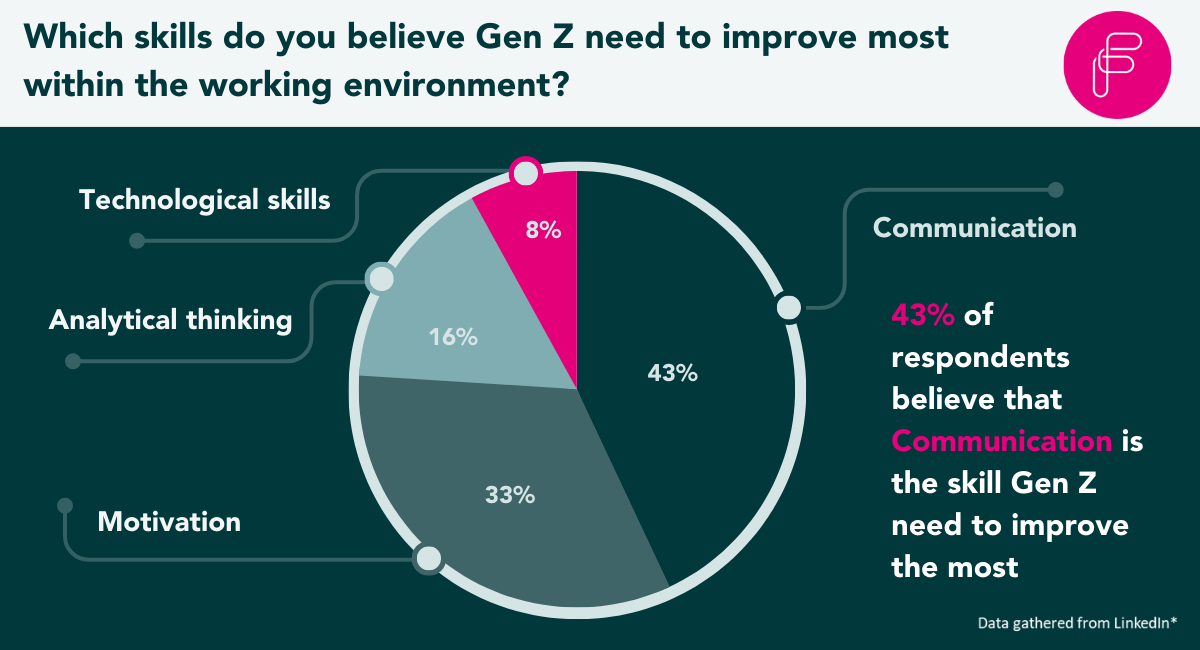 ​
Interestingly, soft skills ranked as needing the most improvement, as seen above. "Communication" and "Motivation" ranked first and second, above "Analytical Thinking" and "Technological skills". So, what does this mean?
Whether impacted by the digital age or experiencing adolescent life in a global pandemic, many feel that emerging talent need to work on their interpersonal skills.
Difficult to categorise but exceptionally important for career progression, interpersonal skills can help you manage stakeholder relationships, express data or analysis clearly and effectively, deliver motivational presentations, and much more. In essence, these skills can help you achieve your work ambitions.
While much of this can be learned throughout your career - showing this at a graduate level can impress your interviewers and help you stand out from other candidates. Examples of interpersonal skills are:
Collaboration

Conflict management

Positive attitude

Flexibility

Drive
Most people find that within this skill group, they have strengths and weaknesses. For instance, you may be great at maintaining a positive and can-do attitude, but when it comes to conflict, you find it difficult to arrive at solutions.
This is completely normal. However, it's good to know which skills you need to improve and actively try to do so.
Continuous learning and industry knowledge
To thrive in the consulting industry, graduates should emphasise the importance of continuous learning and stay updated on industry trends.
Consulting firms value candidates who actively seek opportunities for professional development, such as obtaining relevant certifications, attending workshops, or pursuing advanced degrees.
Equally, developing a deep understanding of specific industries through industry research, including market trends, competitive landscapes, and regulatory frameworks, demonstrates the ability to provide valuable insights and recommendations to clients.
How to showcase your skills in an interview setting
The interview process for a consulting firm is often multi-step, where you'll be challenged on a variety of aspects. For example:
Skills-based interview: Where you'll be assessed and judged on different skill sets, such as teamwork, organisation, and leadership.
Problem-solving interview: Where you'll be asked questions to determine how you identify, analyse, and solve a problem.
While interviewers may not directly ask, "How do you think," every question is designed to evaluate the candidate's problem-solving approach, thought process, and ability to communicate effectively.
Consultants are expected to excel at evaluating and analysing business issues to arrive at effective solutions. So, expect case studies presenting hypothetical business issues in interviews.
If you're worried about a lack of cognitive skills (or examples of how to showcase them), you can engage in activities such as reading business publications to stay informed, solving puzzles or brain teasers to sharpen problem-solving abilities, and participating in business simulations to gain practical experience.
Pro tip: Do your due diligence on a company before you go to the interview, online you'll often find descriptions on their site of what to expect, as well as previous applicants describing the process.

​
Final thoughts on graduate skills and your next steps…
So where can you practically begin your consulting journey?
As mentioned above, interim or project work is an excellent option for those that value flexibility and project variety.
At Freshminds, we operate an exclusive network of researchers, analysts, and senior consultants - supporting our candidates from the beginning of their careers when we can.