​Despite the recent wave of tech layoffs in prominent companies such as Google, the demand for digital talent remains high.
According to a

ZipRecruiter

survey, an impressive 79% of tech professionals who were recently laid off managed to secure new positions within a mere three-month period.
The need for organisations to keep pace with the rapid evolution of technology has only intensified. Whether we consider advancements that occurred a decade ago or cutting-edge innovations like ChatGPT today, staying up to speed has become a pressing concern.
This not only highlights the need to fill digital talent shortages but the need to retain digital talent. Equally, the recent conflict between Twitter and Threads serves as a cautionary tale, highlighting the potential consequences of "losing" experienced digital talent to competitors.
It's important to recognise that addressing the shortage of digital talent extends beyond simply hiring more tech experts. It also involves the development of a robust digital strategy that sticks.
Sourcing digital talent - where to start?
We've seen digital trends such as:
The power of the Internet of Things (IoT), along with the dramatic decrease in data volumes and connectivity

The emergence of analytics and business intelligence capabilities

New forms of human-machine interaction, such as AI and augmented reality systems

Substantial improvements in transferring digital instructions to the physical world, such as advanced robotics and 3-D printing
Companies are beginning to realise that the right talent and resources required for this transition are not always readily available in-house. Companies need experienced Business and Data Analysts, User Experience experts, and Product Managers who are literate in cutting-edge technologies and Strategists who are able to translate business decisions into digital transformation roadmaps.
At Freshminds, we are increasingly holding conversations with businesses that are keen to understand how to embed 'digital' skills in their workforce.
Whether you are working through a convoluted tech stack, digitising your operations, or you want to step back and take a more holistic view of how technology looks in your organisation, you may need support along the journey. Explore some of the key steps that organisations are taking in order to stay competitive in today's digitally driven world.

​
How are organisations utilising digital talent?
We've seen that digital capabilities, both for companies and individuals, are essential to stay competitive in the long term. And companies are implementing tech in several ways, including:
Systems change

Digitising operations

Implementing new tech
Whether this is to improve internal processes, client or customer relationships, there are several key trends fuelling the race to digital competency. Discover them below.
1) It's all about talent
Companies that are not digital natives realise that hiring, developing and retaining the appropriate talent requires a sustained and focused effort. If you don't have a digital strategy or someone to lead on hiring, you'll have to narrow down exactly what digital support you need.
Do you want someone to build out and transfer data into a new CRM? Do you want someone to map out a customer loyalty scheme? Do you need someone to maintain digital security? Of course, what encompasses "digital talent" is a huge spectrum, and the clearer you are on the intention, the easier it will be to find relevant talent and appeal to digital expertise too.
Equally, sourcing permanent versus interim digital talent is different. For projects, scopes are ever-changing at a quick pace, and smaller disruptive players are dominating the capability market.
2) The power of tech-quisition
One option that many larger organisations are considering, especially professional services firms, is to acquire smaller digital players to bring their capabilities in-house, a process termed as 'tech-quisition'.
Paul Cuatrecasas, the founder of Aquaa, an M&A strategy firm specialising in helping traditional businesses acquire smaller tech disruptors, remarks that bigger businesses are willing to invest the capital required to source and acquire the right smaller player with market dominance. An example of this is in 2016, when GM purchased Sidecar, an app-based ridesharing service provider, acquiring not only the company's software but also 20 tech-savvy employees, including the co-founder and CTO.
According to analysis from marketing consultancy R3, the majority of M&A activity in the digital marketing sector was down to major consulting firms, including Accenture, Deloitte and McKinsey, who invested more than a collective $1.2 billion in agency acquisitions in 2017.
However, tech acquisitions took a hit during Covid, and we are still seeing the repercussions of that slow-down now. In mid-2023, while activity is showing signs of improvement, players are hesitant to make big and high-risk investments. Startups Magazine writes:
"

Despite the slowdown, several subsectors saw positive levels of activity. Information technology consultancy and IT service activities companies saw six acquisitions each. This includes ProPharma Group's acquisition of Digital Lab Consulting, a provider of digital transformation expertise for life sciences organisations.

"
3) Investing in a flexible workforce
Another way that businesses are bringing digital skills internally is by adopting a flexible workforce approach, with short-term contracts for experts being seen as the only viable option for quick injections of a particular skill set.
At Freshminds, we realise that analytical skills extend beyond the advanced modelling ability to use Excel, and many consultants coming into the network now have a strong understanding of analytical tools like SQL, VBA and Alteryx, and a keen interest in AI, Business Intelligence and the ability to 'translate' insights from Big Data analysis into commercial decision making.
Consulting firms, like Freshminds, can be a good place to start before you commit to a more permanent solution - especially if you want to utilise some interim expertise.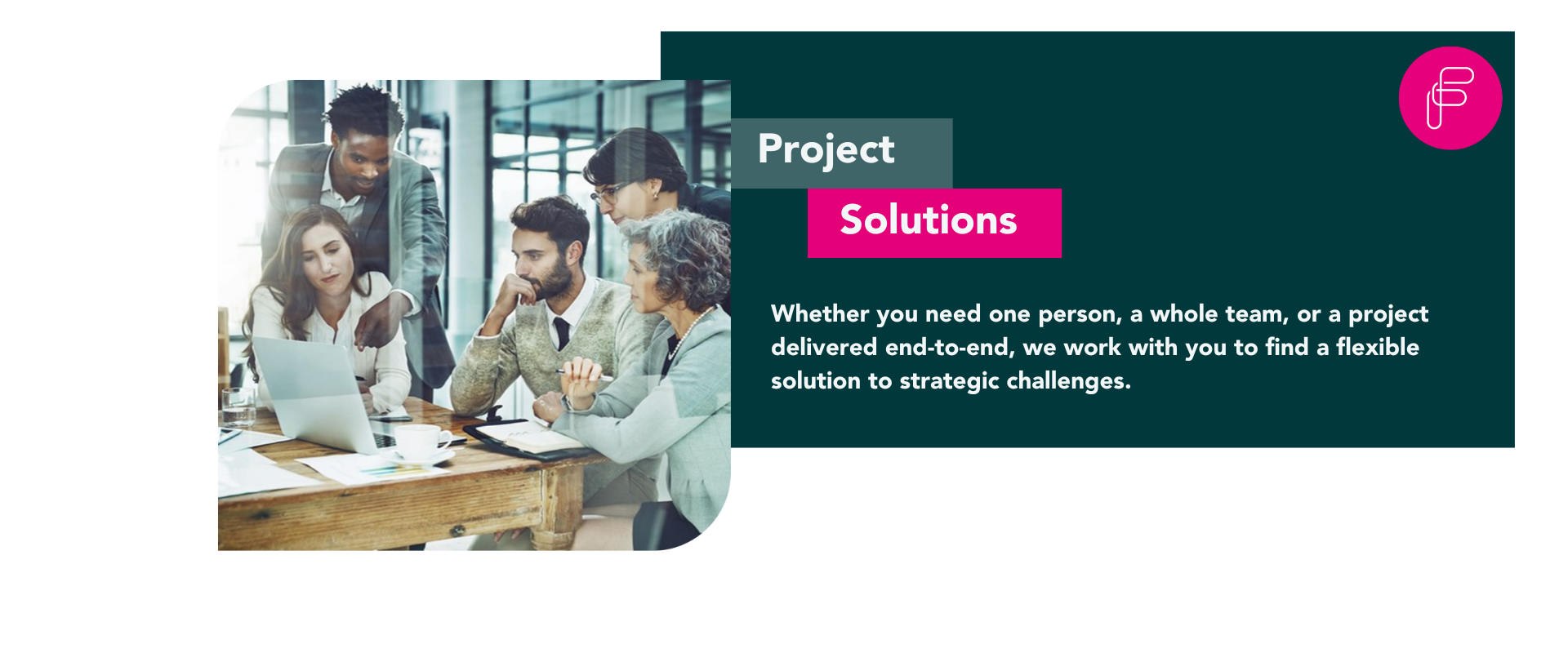 4) Building in-house digital hubs
Larger companies are also building digital skills hubs or internal subsidiaries with a start-up-like environment.
This is attractive to young digital talent and is separate from traditional corporate culture. For example, a global industrial goods player saw that its digital technologies were disrupting major segments of product and service lines and therefore embarked on a digital transformation programme. A principal element was to establish a digital accelerator unit to run the most important digital development projects and recruit analytical talent in order to increase the organisation's online success.
The above might be ambitious, especially for a business with a lack of resources. Another option is to focus on retraining and upskilling your current employees. Not only might this impact retention, but you'll reap the benefit of having greater digital skills internally.
5) Making sure the policy is backed
Indeed, governments are heavily backing this move to digitalisation due to the positive growth effects on the economy.
From countries like Malaysia, which is hoping to implement National Digital Education Policy, to the UK funding 1,000 PhDs in artificial intelligence and 1,000 scholarships for master's degree conversion courses in AI and data science - the impact is truly global.
It is clear that the focus of the moment for businesses is on effective digitisation not only from a commercial and customer-centric viewpoint but also when it comes to operational effectiveness. UK businesses that improve the digital skills of all their employees will become more productive, innovative, profitable and secure.
Businesses that are able to address skills gaps with external consultants and analysts, and shift their focus to bringing the right talent on board either through acquisitions or focused training, will find themselves staying ahead of the competition.
Need help with a digital project? At Freshminds, our network of analysts, consultants, and project managers can help with your digital strategy.
Get in touch
.