​The digitalisation of business is almost unavoidable in 2023.
For organisations that want to compete within their industry, embarking on a digital transformation can increase customer relations, minimise internal admin, unlock essential data for strategy and much more.
In fact, the global digital transformation market is expected to grow to $1,009.8 billion by 2025 from $469.8 billion in 2020, at a CAGR of 16.5% during this period.
However, if it were straightforward, we wouldn't see the sheer number of failed digital projects, which McKinsey shows to be a staggering 70%.
So what are the most effective digital transformation solutions, how can you utilise digital technology, and importantly, how can businesses identify the challenges to start with?
What are the challenges facing businesses?
Nowadays, businesses are under increasing pressure to provide a flawless digital experience in internal operations and for their customers. This means that companies born before the digital age must transform radically to remain relevant. Those who fail to do so either shrink or go out of business entirely - which makes finding digital transformation solutions essential.

​
Although the benefits of digitalisation are vast, the journey to get there can produce enormous challenges for companies.
Successful digital transformation is as much about restraint as it is about ambition. Perhaps that's the lesson to learn from the recent fallout from tech giants like Twitter.
Additionally, much of digital change relies on context.
North American firms, and other tech-leading locations, are significantly less likely to view embracing digital change as an operational challenge. This is because some firms are already incorporating strategies related to artificial intelligence and 'transformative' technology into their workflows and processes.
For other locations or industries, digitalisation feels much more like a strenuous overhaul of operations or even organisational design. And so, finding digital transformation solutions is essential.
Below we explore the most common digital transformation challenges.
1) Employee pushback.
The biggest concern for most companies considering a digital push, such as the implementation of a new CRM, is employee adoption.
Employees will feel a degree of anticipation, unsurprisingly, considering the bombardment of tech fearmongering we are all exposed to about AI taking over. This means that employees may feel that their job is threatened by the changes in digital transformation, which isn't good for morale or productivity.
Introducing new tech can change a company's culture, as well as its structure, causing a period of disruption.
2) Adapting organisational structure.
Companies trying to adopt digital changes to both internal and external processes can face additional complications when it comes to organisational structure. With the increase of digital automation, employees may see role and responsibility shifts, which don't always end in agreement and can sometimes impact future growth.
Equally, those leading the change should have some foresight into how the organisational structure will shift.
3) Shifting customer experience.
Implementing digital changes can often change the lines of communication between business and customer.
This can impact customer understanding of the product or service they receive, how they see brand identity, and overall experience. When these changes aren't communicated well, customers can feel confused and inconvenienced, ultimately impacting engagement or worse.
The rise of social media has made the relationship between customers and businesses that much more personal. And when it comes to disgruntled customers who want to complain, platforms like Twitter and TikTok can make that very public.
4) Lack of expertise leading the company.
Digital transformation comes with a number of technical challenges, and businesses need to be equipped with the right strategy and team before taking that leap. Employees who don't have the expertise in leading the company through the transformation could jeopardise the whole transition.
Team members need to feel confident about how the journey, transition or project will look like and what their role or responsibilities will look like at the finish line.
5) Management of budget.
It is likely that any business going through a digital transformation will face budgetary constraints that may limit any part of the transformation journey. With this being said, many companies who aren't prepared for these financial obstacles can undertake severe repercussions and must be financially prepared to make the transition.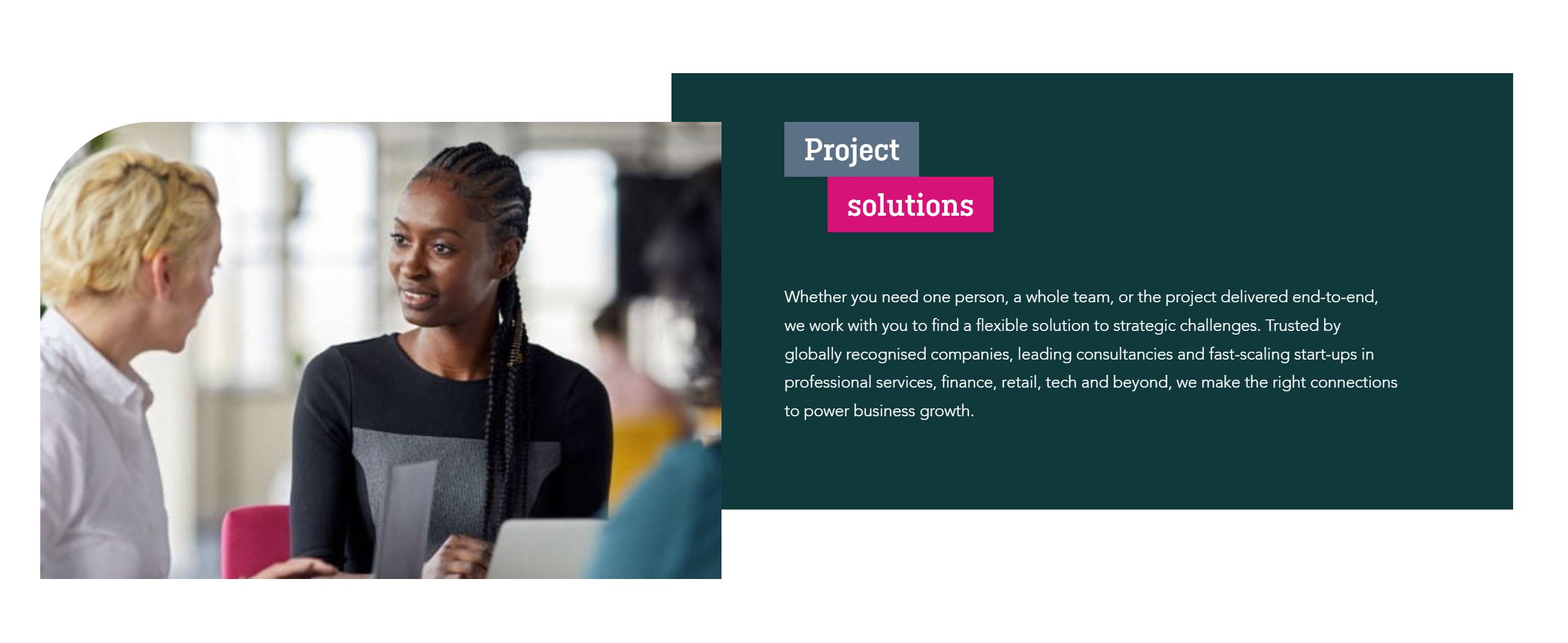 How to find the right digital transformation solutions for you
Many of the above challenges are unavoidable, and digital transformation, by its very nature, can be a drastic change. But when change is strategised well-for and planned for, then you can minimise the problems and focus on digital transformation solutions.
We explore 6 ways below.
1) Develop a company-wide digital transformation strategy.
Developing a thoughtful and detailed transformation strategy can provide clarity of vision, give your team a purpose, and help you maintain goals. Without strategy and purpose, many companies can slide into disorganisation, and this can severely impact internal and external relations.
A large part of the strategy will be deciding exactly what tools or changes will benefit the growth of a company. This could be changing to a more automated ATS system, digitalising your HR department for more seamless onboarding, or other.
2) Hire the experts and plug the skill gap.
Businesses are more likely to achieve a successful digital transformation by partnering with external experts, such as a change management consultant. Consultants can advise on risk management, provide an objective view, and supplement skillsets within a team. This expertise can be invaluable and often save a company money in the long run.
Additionally, external agencies can support your strategy process by providing you with research on your business, your competitors, market trends, digital options and more - an important first step before starting the planning phase of transformation.
3) Keep employees involved.
Keep your employees informed and involved throughout the whole process. Empower them and set them a goal in the future that they can all work towards. Helping your employees understand what's at stake and what can be gained is a useful way to motivate and inspire them towards goal completion.
It's important that all stakeholders feel like they have a voice, particularly if changes will impact their day-to-day tasks. This could include monthly updates about strategy implementation, specific changes within raw data collection, or simply asking their opinion on upcoming changes.
4) Manage the shifting risk landscape.
Shifting to a digital infrastructure requires a full evaluation of its impact on corporate risks. Risks can escalate with each digital improvement, and the complexity of global organisational structures can add unnecessary confusion to the risk management process. With that said, digitised security systems usually encompass the structure as a whole. This means that risks involved in managing the digital enterprise are more comfortable to both identify and handle.
5) Keep your customers informed.
Consider that digitalisation can also impact your business' key stakeholders, even when changes don't directly involve them. Firstly identify how the transformation impacts your clients and customers and then consider solutions to keep them within the loop.
There's nothing worse than seeing an application or product you use change without any explanation, and rightly, it can make you frustrated. Communication is key. Give your stakeholders plenty of time before the changes and explain clearly exactly what that may look like; whether you choose to contact them via email or social media is up to you.
6) Be flexible.
If Covid has taught the business world anything, it's that agile practice is the future. Business leaders need to be prepared for strategy pivots and should be able to prepare their teams effectively for those changes. By viewing digital challenges through an agile lens, companies can take advantage of trends and shifts within their industry and monopolise their flexibility.


Final thoughts on finding digital transformation solutions
Businesses need to tap into the right resources and expertise to get the most out of a digital transformation project. By doing so, they can plug skills gaps and get valuable answers to strategic questions.
Freshminds is shaping the future of resourcing and consulting. By making the right connections, from analyst to expert, we help ambitious companies affect meaningful change and unlock growth – for a day, a month, a year or forever. We partner with businesses to help them access excellence on demand across strategic, analytical and commercial challenges.
Reach out today to start the conversation and find out more about how we can help with your business transformation project requirements.